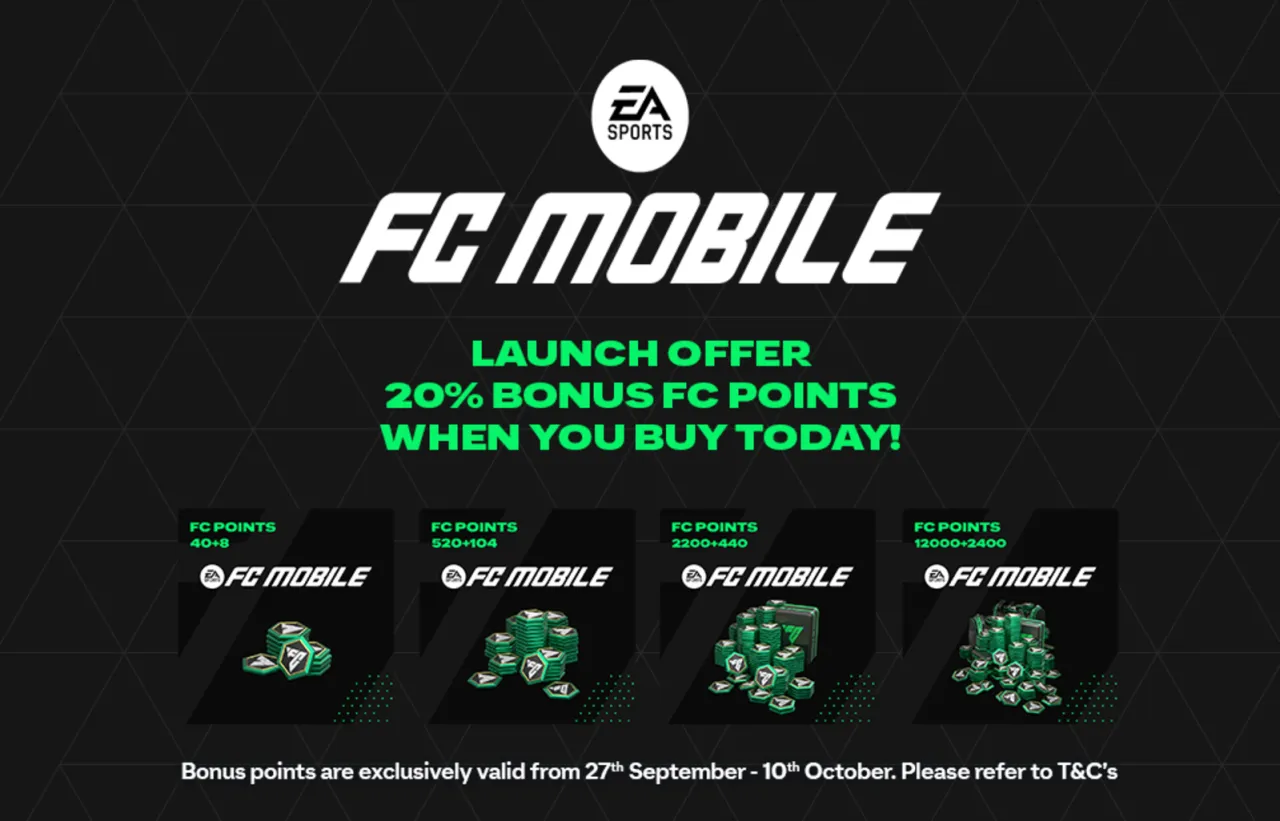 EA Sports FC Mobile Points Launch Promo - Score 20% Extra!
27 September, 2023
Attention football gaming enthusiasts! Here's your chance to supercharge your EA Sports FC Mobile experience. From now until 10 October 2023, purchase any FC Points for the popular mobile game on eGifts24, and you'll receive 20% additional bonus points!
Whether you're building your dream team, competing in the best leagues around the world, or acquiring those coveted player packs, FC Mobile Points are the in-game currency that makes it all happen on your iOS or Android device.
EA Sports FC Mobile Points can be purchased over here.
This promotion is valid only from 27th September 2023 until the 10th October 2023 and the codes must be redeemed BEFORE 11 October 2023 to qualify for the 20% bonus - so be sure to take advantage before the promotion ends!